REDUCE PAIN & DISCOMFORT DURING PREGNANCY WITHOUT THE USE OF PRESCRIPTION MEDICINE!
REGISTER TO RECEIVE YOUR PREGNANCY SUPPORT KIT
You don't need to suffer any longer.
This exclusive offer is available to moms looking for relief from the following:
Constant pain running throughout your body
Lower back pain keeping you up at night
Leg and ankle swelling
Hurry!
Register below.
Only 20 pregnancy support kits are available daily.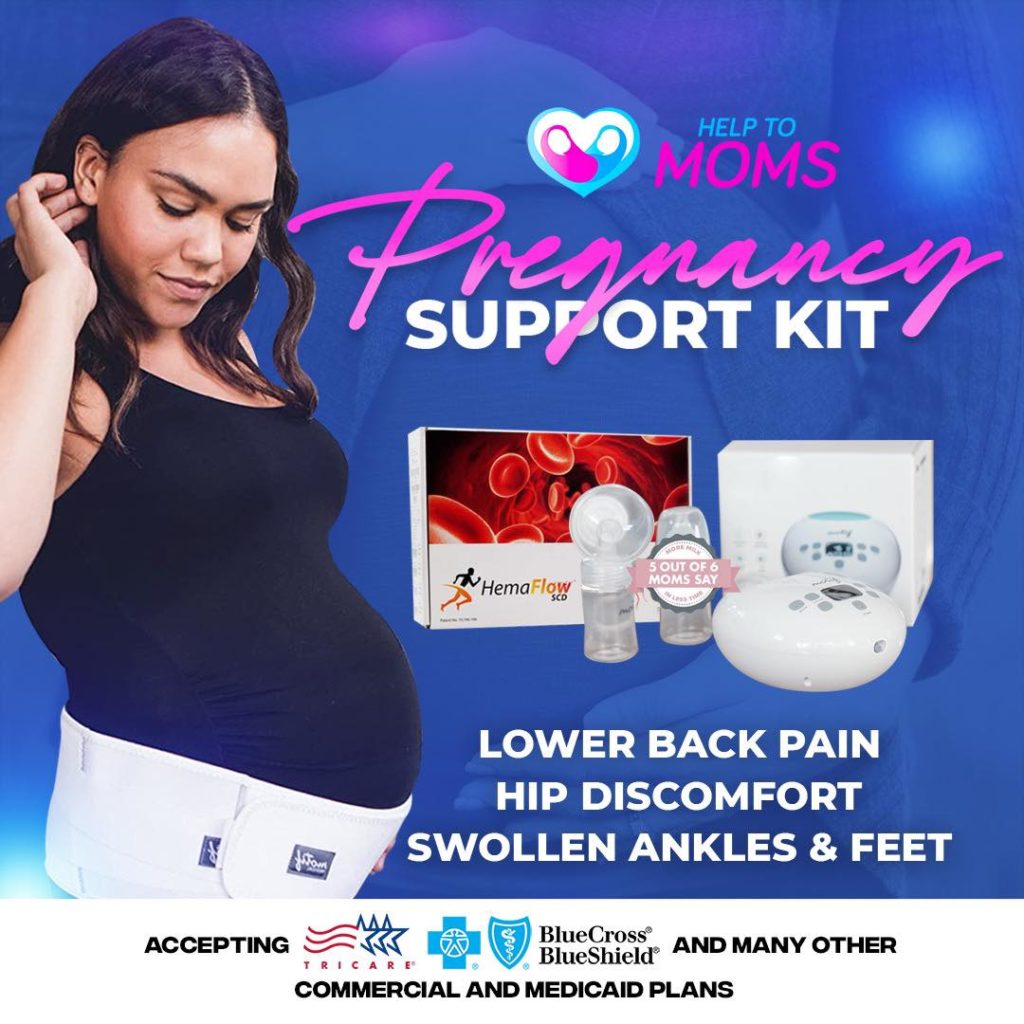 What is included in the pregnancy support kit?
Belly Band/Back Brace – reduces lower back pain that keeps you up at night

Compression Therapy (cuffs & socks) – reduces swelling in feet & aides in prevention of blood clots, making walking less painful
Breast Pump Availible Upon Request